Maria Ahlin is a Swedish public speaker, educator, author and the founder of the non-profit organization Changing Attitudes. With hard facts, statistics, grit, and expertise & working for more than 12+ years on such topics, she challenges myths & old beliefs about sex-industry.
Personal: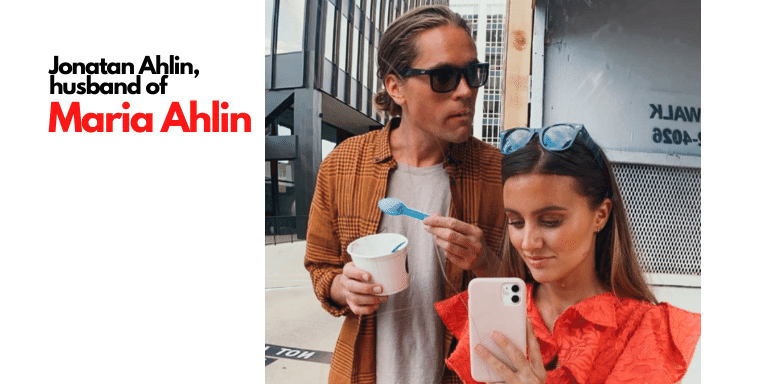 In her TEDxGöteborg on 16th April 2019 in Sweden, she talked about how porn is making youngsters less sensitive to sexual aggression & despite these alarming facts, porn is still one of our biggest taboos.
How most children are first exposed to pornography at a worryingly young age & how we can escape from porn-addiction.
Maria Ahlin's TED talk video:
Achievements & Skills:
Maria has her own merchandise of Changing Attitudes at https://changingattitudes.co/studio
Languages Known – She knows three languages Bokmål norska, Engelska & Svenska
Maria has given more than 400 public talks & has met with more than 500 people in prostitution & sex-industry, as well as thousands of sex-offenders.
Maria Ahlin is also the author of the book Visuell Drog [Visual Drug] which is based on Youth, kids & online porn.
She is the founder & head of Changing Attitudes. Where she focus to eliminate all attitudes leading to sex-buying. It's a non-profit organization led by Maria Ahlin in November 2008.
About Changing Attitudes Non Profit Organization:
Changing attitudes is a non-profit organization funded by government, inititaed by Maria Ahlin in Svartbacksgatan 26 753 32, Uppsala, Sweden.
Changing attitudes is a youth organization made up of local CA-teams. A team is a group young people eliminating all attitudes leading to sex-buying, in their city.
In 2019 our amount of members were 3 994 persons.
Everyone can apply in this organization, signing up as a member is totally free and it takes a one-time application, Each year the member is asked to update their membership.
Demand & Goal:
Their main motto is to eliminate all attitudes leading to sex-buying.
To prevent exploitation in the production chain Changing Attitudes team always strive to have their own products produced in a manner that promotes the environment, sustainability, human rights, and health.
Funding:
Changing attitudes is funded mainly through governmental funding coming from MUCF. The entire organization, and the democratic process is inspected each year by an authorized accountant, and by MUCF (Swedish Agency for Youth and Civil Society, a government agency in Sweden)
Strategy:
They spread awareness through education in schools, universities, events & in media.
They use real life stories, researches & scientific proofs for education their audience about side effects of porns & sex-buying.
Why Started?
She started this non-profit organization after seeing problem in their own country Sweden. She found that, in her country Sweden, every 10th guy claims he's at least once paid for sex.
Maria found that the Se-buying is the primary reason for sex-trade.
Porn can also leads to have an impact on youngster health.It leads to sexuality problems, relationships issues, lifestyle changes & in their attitudes.
Consuming too much of porn makes a person extreme violent.
Changing Attitudes Contact:
Instagram: @changingattitudes – http://instagram.com/changingattitudes
Website: changingattitudes.co
Email: info@changingattitudes.co
Hashtag: #changingattitudes
Contacts & Social Media: